If you have used us and would like to leave a review, please feel free to do so.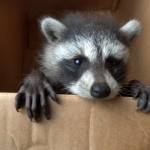 Thank you again for using Eviction Nuisance Wildlife Control.
Mark Loria  "" Found them on the internet.  Did a great job evicting 3 skunks and on the day the rat wall went in the woodchuck was evicted as well.  Great service and care to get the job done.  Very pleased!
Joel Radford  "" Found them on Craigslist.  Had a few companies quote, and they were the best price.  They also did live capture and relocation which was a plus.  Arrived on time and was in constant communication throughout the extraction process.  Also hired them to clean and disinfect the area the raccoons were living.  Very professional and would recommend them to everyone.